Many commercial laundry manufacturers make front-load washers, but for a company built on dependability, the standards are higher. So, when the engineers at Maytag® Commercial Laundry set out to redesign a front-load washer from the ground up, they had one goal: to surpass expectations for performance and reliability.
After five years of real-world usage in laundromats around the world, it's safe to say the MHN33 has accomplished that objective.
THE DURA-CORE DRIVE SYSTEM
A washer's performance depends on its heart—its drive system—so that's where Maytag Commercial Laundry's engineers started. The result is the DuraCore Drive System, which has been designed and tested to run an impressive 15,000 cycles.1
The DuraCore Drive system is built around a shock-absorbing, die-cast trunnion that helps strengthen the machine's overall drive system and basket structure. A robust shaft sleeve, oversized premium bearings and a triple-lip seal minimize drive shaft wear and reduce moisture exposure.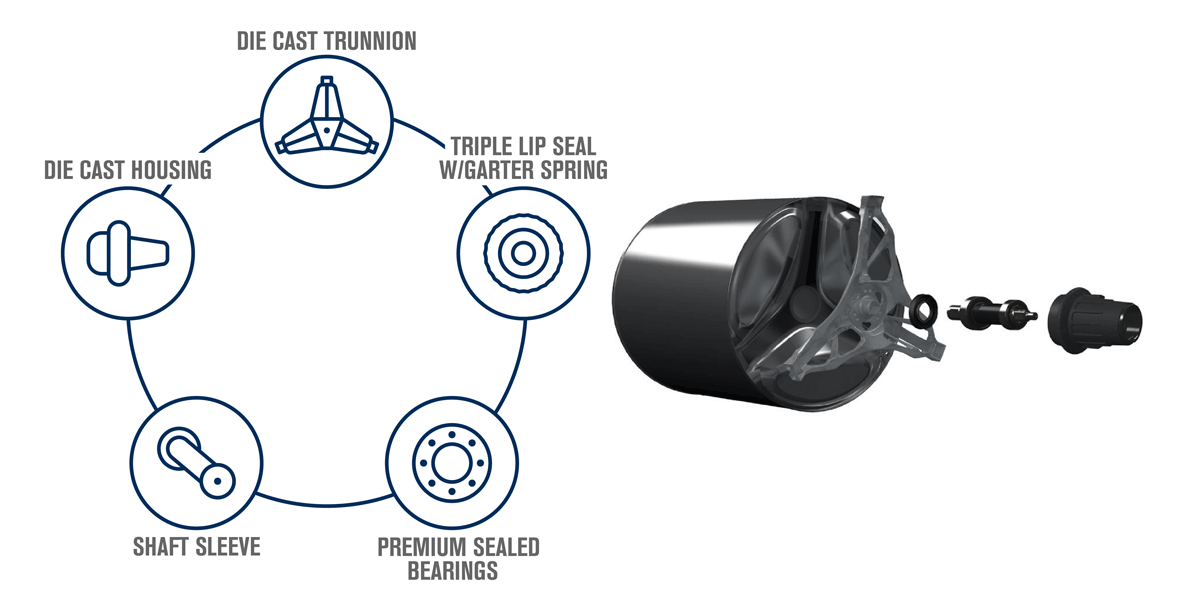 ADVANCED SPIN TECHNOLOGY
Another goal for the engineering team was to exceed customer expectations for cycle consistency and balance performance compared to previous models.
They came at the challenge from several different angles, updating the imbalance algorithm to help prevent unbalanced loads and engineering a six-point suspension for better stability.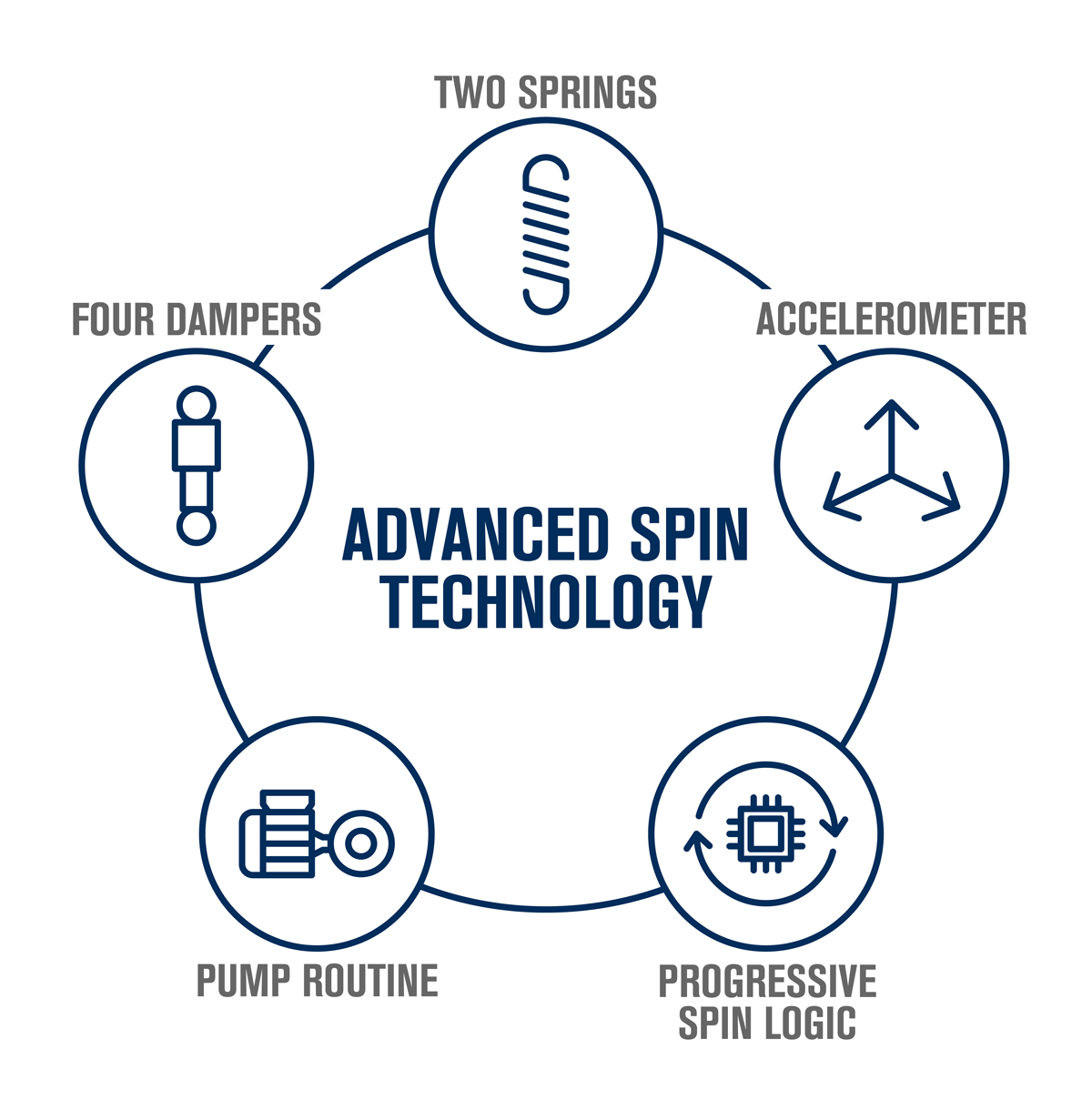 ADDED EFFICIENCY
Along with better performance, the Energy Star®-certified MHN33 also provides better efficiency. Where other comparable washers use 13 or 14 gallons per cycle on average, the MHN33 uses only 10.71 gallons.
A RENEWED HERITAGE OF RELIABILITY
The MHN33 front-load washer comes off a dedicated commercial line at Maytag's Ohio plant ready to perform for years to come, and Maytag Commercial Laundry backs the machine with an impressive 7/5-year limited warranty.2
To learn more about this completely re-engineered front-load washer, contact your local Maytag Commercial Laundry distributor.
1 Based on 11-lb load, 34 min. timed cycle, heavy soil
2 See maytagcommerciallaundry.com for warranty details.
®/™ © 2022 Maytag. All rights reserved.