Upgrading your store's equipment can be the key to continued success, but we know that one of the biggest hurdles to investing in new equipment is the capital expense. To help, Maytag® Commercial Laundry offers competitive financing rates through two lenders with plenty of experience in the laundry industry, Eastern Funding and Highland Capital.
In this blog, we talk to Eastern Funding's Tony Regan about why equipment replacement is worth financing, the benefits of working with an industry-specific lender, and how owners can get a better handle on their finances. Regan is currently Highland's Sr. Vice President of Sales and Marketing, and previously held that same position with American Dryer Corporation/ADC.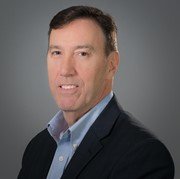 Maytag Commercial Laundry: In a business that tends to offer a stronger ROI and schedule flexibility than other industries, why do you think owners are still hesitant to invest in their business?
Tony Regan: The most successful operators are constantly investing in their business. More owners are also taking advantage of the stability and flexibility offered by coin laundries to expand into multiple locations and increase efficiencies.
The less successful operators don't think about growing their business and miss the long-term opportunity. But the ROI on new equipment is real, as is the increase it adds to the valuation of your business overall. Retools can provide many opportunities, including but not limited to better turnover, reduced maintenance costs and the upgrade to the customer experience.
Maytag: What would you say to owners who might be thinking it's better to strain their reserves by paying cash rather than taking out financing?
Regan: You should take advantage of financing when possible. Your cash reserve is important, so why not pay off the equipment over time and preserve your cash? Lenders want to see an ROI and cash flow that will cover the monthly payments. When considering loans, lenders assume a conservative ROI—if the lender is willing to take the financial risk, there shouldn't be any reason why the store owner shouldn't. As a lender, it doesn't benefit us if the new loan is a burden.
Maytag: What are the common mistakes you see owners making when investing in new equipment? For owners who haven't invested in new equipment in 15-20 years, what's changed since then?
Regan: The typical mistakes I see are not considering the right mix of machines, specifically the size and capacity, and using new equipment as an opportunity to raise their vend prices. A less obvious mistake is not taking the time to make sure customers know how to use the machines, especially if it has been a long time since equipment has been upgraded, or if a new payment system is involved. Without guidance, customers might be confused or scared, leading them to go elsewhere.
Maytag: Beyond special financing offers from brands like Maytag, why should owners go with a financing partner that specializes in commercial laundry?
Regan: Typically, traditional lenders have not been very active financing coin laundries because of the perception that it was a cash business and that it is difficult to put a value on the business as a whole versus just the hard assets. As industry-specific lenders, we focus on the cash flow of the business, and because there are a number of us, borrowers have multiple options.
Some industry lenders are also able to leverage the equity in the business to provide funds for non-equipment upgrades. Because industry-specific lenders better understand the business valuation of a laundromat, owners may find that it is easier to work with them rather than approaching a traditional bank that doesn't.
Maytag: What's one thing owners can do to have a better understanding of their finances on a day-to-day basis, beyond just revenue in and expenses out?
Regan: It is important to monitor your business flow. Not just when your store is busy, but the specific machines customers are using.
Bigger picture, you need to understand why customers are, or are not, using your laundromat. Is it the equipment? Location? Attendants? Hours of operation? You need to make sure those things are all aligned to maximize WHY people frequent your laundry.
Learn about the current financing offers available from Maytag Commercial Laundry through Eastern Funding and Highland Capital here.